Amaris Hospitality adopts Oaky as first unified upselling tool
Marieke Wisse •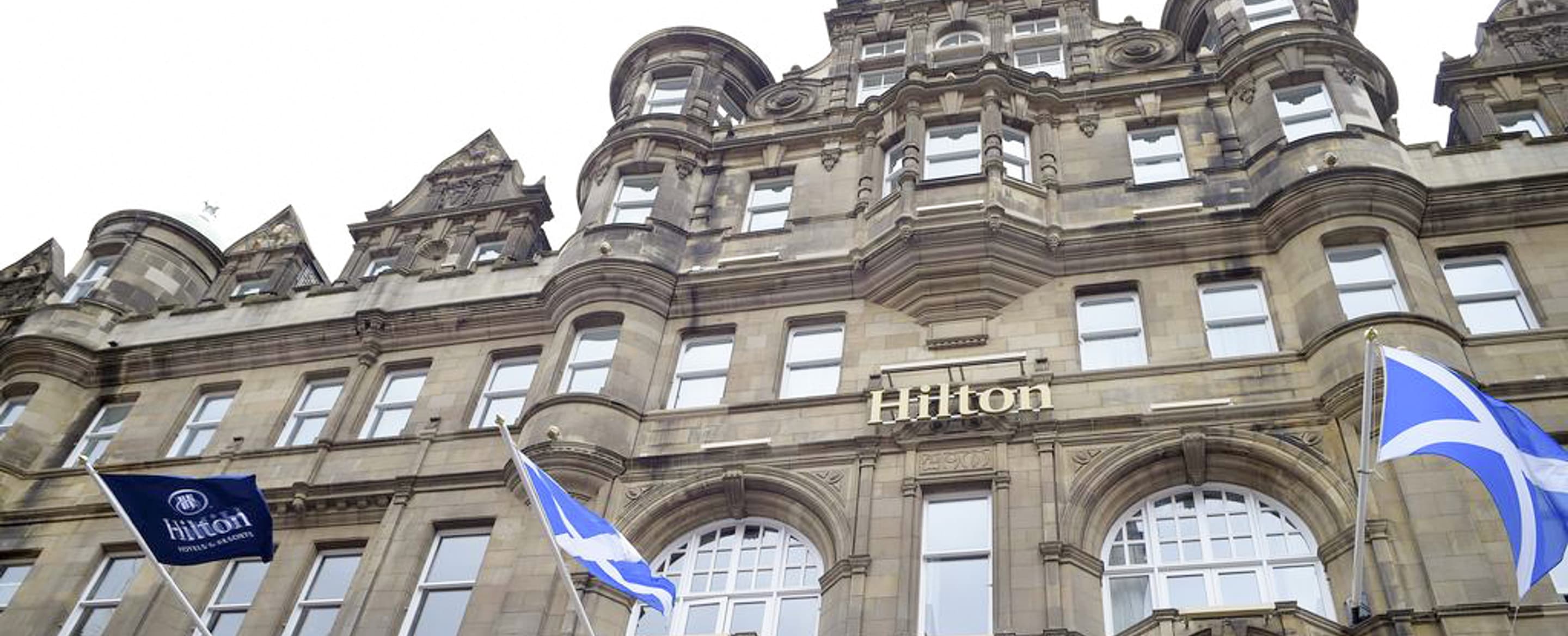 October 27 2020, Amsterdam: A warm Oaky welcome to Amaris Hospitality! There's more good news from Oaky headquarters today as we welcome Amaris Hospitality into our international family.
Amaris is a leading UK-based hotel investment and management company which currently manages thirty hotels in the UK and Ireland. They recently introduced Oaky as the group's first unified guest-facing upselling tool across the many brands it manages. These brands being none other than Hilton, Hilton Garden Inn, DoubleTree by Hilton, Mercure and Ibis Styles. Cheers to that! 🍻
Boosting revenue and guest satisfaction with upselling
Based in Glasgow, Amaris has built a reputation for providing both an excellent guest experience and a solid ROI for its investors. Now the company will use innovative upselling technology to further personalise services and drive ancillary revenue.
Oaky's targeted and fully automated pre-arrival messaging lets Amaris send customised offers to guests promoting everything from paid room upgrades to ancillary products and services like a breakfast add-on or a rental bike. Guests can conveniently book extra deals according to their preferences and hotels can offer more personalised service while boosting their top line.
A flexible multi-property solution
Amaris Hospitality's thirty hotels operate under different flags including Hilton, Hilton Garden Inn, DoubleTree by Hilton, Mercure and Ibis Styles. Given the brands' different profiles, styles and target markets, an individual approach to upselling will be necessary for each one. To do this effectively, Amaris will use Oaky's multi-property feature.
This new feature will allow Amaris to create different offers, emails and interfaces to fit each brand, its key demographic and tone of voice, all within one Oaky account. It will be easy for Amaris' team to keep an overview of each property's performance and to add, update or remove deals from a single dashboard. No signing in and out of several accounts needed!

"At Amaris Hospitality, creating an exceptional guest experience is our top priority. By rolling out Oaky at our managed properties, we want to offer our guests more options to tailor their stay and have an unforgettable time with us. Since Amaris runs hotels under several brands, we appreciate that Oaky allows us to create a customised user interface that follows the respective brand styles and standards. This will ensure a smooth experience for our guests and excellent results for our hotels"
Getting Amaris Hospitality properties started with Oaky
Now that Amaris is using Oaky at its hotels, our customer success team is supporting them in making the implementation as smooth and efficient as possible across all their properties and brands. The goal is to ensure the best results now and, of course, when travel picks up again in force.
"We're very happy with the rollout of Oaky at Amaris Hospitality's diverse property portfolio. They share our dedication to creating a unique and memorable guest experience and it will be great to see which creative deals their team will come up with for their distinct hotels and brands. It's for clients like Amaris that our multi-property feature is especially handy and makes upselling across different brands and hotels effortless. We're looking forward to being with them on their upselling journey and seeing where it takes them" Mattia Zanella, Sales Manager at Oaky

Amaris Hospitality is a leading hotel investment and management company which is now part of the LRC Group, a fast-growing pan-European property investor and manager.
The group has a proven track record in delivering operational excellence, exceptional guest experiences and superior performance through the development of its people, active management of hotel assets and smart investment aimed at enhancing the customer experience.
Amaris Hospitality manages a growing portfolio of high-quality hotels in the UK and Ireland to deliver attractive, long-term, sustainable returns. They currently manage thirty hotels, which trade under the Hilton, Hilton Garden Inn, DoubleTree by Hilton, Mercure and Ibis Styles brands.