Catching up with clients: Jelle Landman from Grand Hotel ter Duin
Marieke Wisse •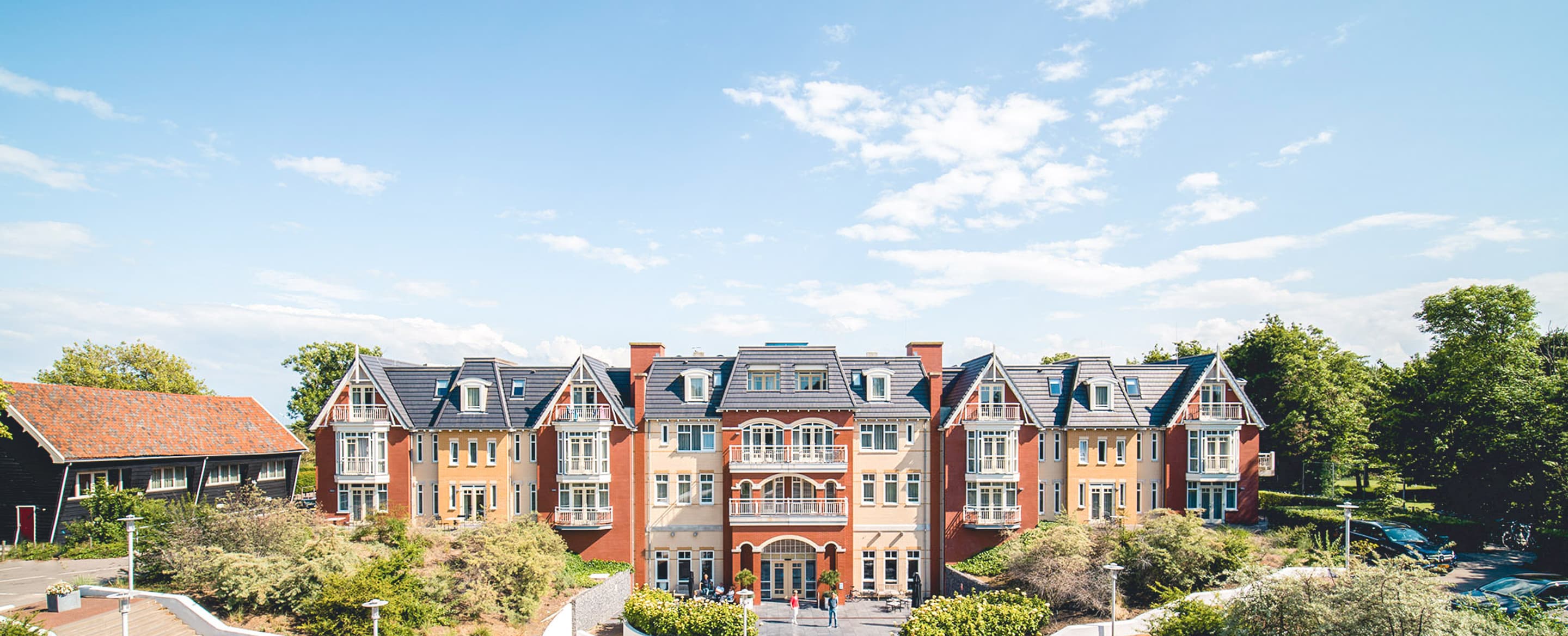 We recently visited Jelle Landman, General Manager at Grand Hotel ter Duin, at his beautiful property to catch up on life in scenic Zeeland and learn how Oaky has been making it easier for Jelle and his team to interact with guests and provide amazing service.
Here's what he said…
A long-standing, successful partnership
Since the Grand Hotel ter Duin has been working with Oaky for quite some time, we wanted to know more about how they feel about this partnership. Jelle's answer was straight to the point: "Oaky has been great. We've been with them from the beginning, and I think we did the entire journey with them."

Envisioning the best results
Like many hoteliers, Jelle had a vision of how he and his team should serve guests and create an unforgettable experience for them. Many of the details which make his hotel so unique today, come from moments when they brainstormed new options and opportunities. "We always started with 'Imagine if we would do something like this or that'," he explains. Testing Oaky's prototype several years ago was the result of one such conversation.
Both Oaky and the hotel have come a long way since then. "To see where it all started 5 years ago and where it is now… It's such a different product. It's so much bigger, better integrated and faster," Jelle says about how Oaky has developed since he first began using it.

Data quality limits segmentation options
When we asked about a big challenge they had prior to using Oaky, Gideon de Vries, Sales Manager explained: "With the data we had, you had to do a lot of work to find the right target audience. Now with Oaky, it's all connected. It thinks for you and you get the best results."

Simplifying guest interaction
"Now it's so easy for us to interact with our guests any time, which increases their satisfaction. Guests can share directly with us what they want," Jelle says about how Oaky has made it much easier for his staff and guests to communicate.
"We know, for example, that guests are more willing to share from their bed on their phone because they don't have to face you. That way you get much more information from them," he elaborates.

Efficient operations thanks to integrations
Making operations more efficient is every hotelier's dream. Especially in guest-facing departments like at the front desk freeing up time can mean staff has more opportunities for quality interactions with guests.
"Thanks to the integration between Mews & Oaky, we don't have to handpick every upgrade and add it to a guest profile anymore. It all happens automatically now, which is so much better," Jelle states. Now his team can spend more time on their real job – making sure their guests have the best time possible at the hotel.

Popular packages and offers
When we asked about Grand Hotel ter Duin's most popular upsell deals, here's what Jelle answered: "During the year, I think we make around 200 to 250 couples extra happy with our romantic packages. It's one of our guests' favourite upselling items and I think it's something great to surprise your husband or wife with."
But of course, that's not the only deal the hotel promotes via Oaky. There are plenty more fun and unexpected things guests can book to make their stay even more comfortable and memorable.
"Overall, Oaky is a great tool to surprise your guests," Jelle concludes, and we here at Oaky totally agree.
If you want to wow your guests with amazing offers and generate some extra revenue while you're at it, just book a demo with us!