Van der Valk Hotels & Restaurants continues steady uptake of Oaky
Marieke Wisse •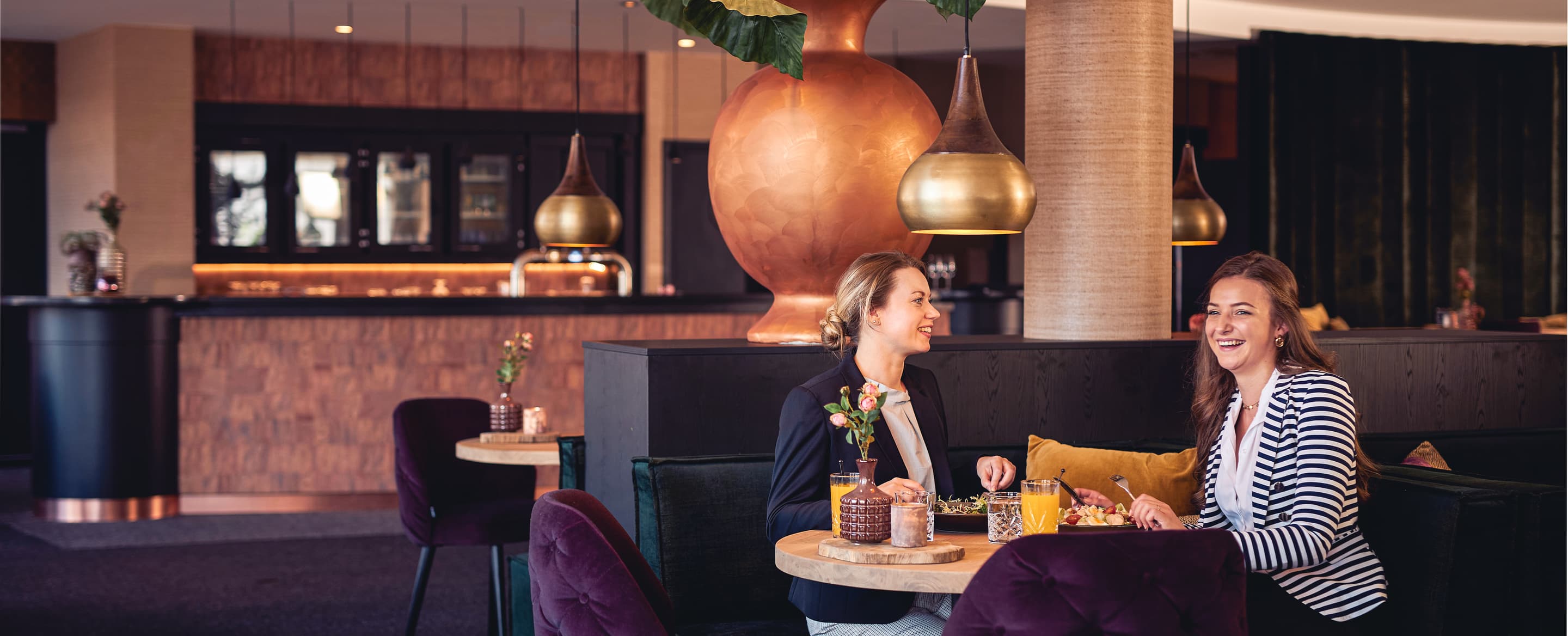 October 15, 2020, Amsterdam – This week, a warm welcome goes to Van der Valk Hotel Leusden-Amersfoort which recently joined the Oaky family. This partnership further expands our collaboration with Van der Valk Hotels & Restaurants, one of the largest hotel chain in the Netherlands. As a Dutch company ourselves, we're thrilled to work closely with them!
A new way to elevate the guest experience
Known as the Netherlands' largest family hotel business, Van der Valk Hotels & Restaurants has built a reputation for making guests feel at home while on the road. Since its earliest days over 150 years ago, delighting patrons and offering consistently excellent service across the now 100+ properties has been Van der Valk's guiding principle. Van der Valk Hotel Leusden-Amersfoort is no exception. From now on, they will use Oaky to provide their guests with even more customised services and experiences.
Here's how that's going to work:
Oaky brings together fun, modern guest communication and hard data to help hotels offer guests targeted, personalised deals like room upgrade upsells, ancillary products and services.
Since the hotel can fully automate this process by using Oaky, guests can customise their stay at any time before they check in. On top of boosting in-house spend and raising a property's top line, this also increases guest satisfaction and gives them more control over their stay experience.

"At Van der Valk Hotels we are always keen on new ways to make our guests' time with us more personal and enjoyable. Using Oaky has allowed us to give our guests more freedom to design their stay. They take full advantage of that and often treat themselves with one or even several of our offers. That way we benefit in a few ways: our guests are delighted with their stay, they leave great online reviews and we generate incremental revenue."
Great traction despite a difficult summer
After implementing Oaky earlier this year, Van der Valk Hotel Leusden-Amersfoort got excellent results from the very beginning despite lower numbers of guests this summer due to Covid19.
Their pre-arrival emails consistently achieve incredible email open rates hovering at 90%, with conversion rates reaching up to 15%. Their limited-time F&B offers and the breakfast add-on especially helped them drive revenue in the summer months. Early check-in and late check-out options also proved popular among guests.
"We've seen great results in the first months of using Oaky. It was surprising to us that some guests chose not only one but several of our deals. In the future, we want to dive deeper into Oaky's segmentation options and create more personalised messages and offers for our different guest segments. This will ensure that people receive the most relevant deals and have an even better time planning their stay with us."
Many more plans for the future
Their initial success has motivated the hotel's team to come up with more plans to further improve the results they get from Oaky. Targeted in-stay offers as well as seasonal deals for the upcoming holidays are already in the works.
On top of that, Van der Valk Hotel Leusden-Amersfoort will also begin making use of Oaky's segmentation options to offer guests even more customised deals to allow them to get the most out of their hotel stay.
"It is fantastic to see yet another Van der Valk hotel added to the Oaky family. As a Dutch company, it makes us proud to have such a well-known hotel brand in our portfolio. With their rich hospitality history, it's great to see that they are joining the movement of forward-thinking hotels using technology like Oaky to delight their guests. We were blown away by Van der Valk's results and are confident that Tom and his team are capable of setting future upselling records!" Loïc Gabriël, Sales Manager at Oaky
We're looking forward to seeing how Van der Valk Hotel Leusden-Amersfoort will continue creating memorable moments for its guests. Here's to a long and successful partnership!

About Van der Valk Hotels & Restaurants
Van der Valk Hotels & Restaurants is an international hospitality chain based in the Netherlands and run by the Van der Valk family.
The company started in 1862 with its first restaurant, the Café de Gouden Leeuw in Voorschoten. Since then, Van der Valk has now grown into the country's largest hospitality chain with more than 100 properties in the Netherlands, Belgium, Luxembourg, Germany, France, Spain and the Caribbean.