Revenue Calculator
Curious about what Oaky can do for your hotel? Use our incremental revenue calculator to gauge the effect Oaky will have on your hotel's revenue.
Incremental Revenue Calculator
Forecast your upsell revenue and learn how Oaky can impact your hotel
Costs per month
€
120
Oaky is free if your ROI is less than 2x
Obtain a more detailed calculation
Get deeper insight into your revenue potential with our comprehensive spreadsheet calculator.
Download our spreadsheet calculator for deeper insight
Download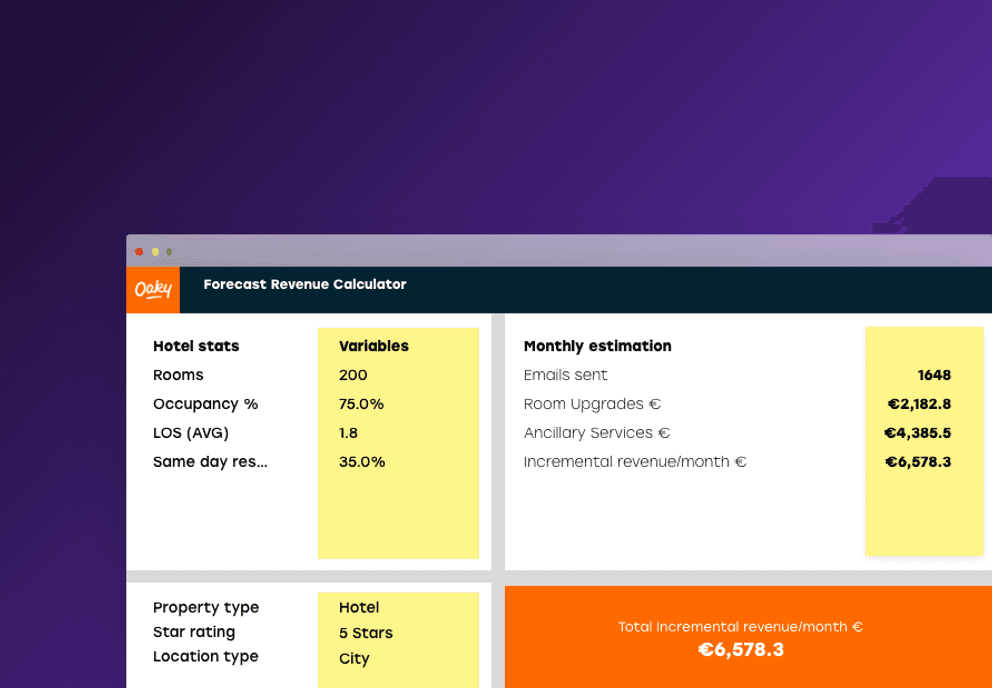 Let's talk about what Oaky can do for your hotel